Loans with de minimis guarantee
State aid to businesses via Bank Gospodarstwa Krajowego (BGK)
Loans with de minimis guarantee
State aid to businesses via Bank Gospodarstwa Krajowego (BGK)
In cooperation with BGK, Bank Handlowy w Warszawie S.A., operating under the Citi Handlowy brand, offers to its Clients a solution to secure their working capital facilities with guarantees issued by BGK under the de minimis program. This collateral considerably facilitates the credit process and increases the chances to receive financing.
---
Conditions of de minimis facility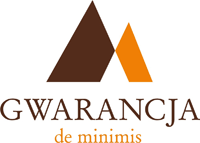 It is available to small and medium-sized enterprises with:
less than 250 employees
annual turnover up to €50 million
balance sheet total up to €43 million
and who:
are residents
are not included in the Unreliable Client Register or databases of the Credit Information Bureau
are not active in the fishery or agriculture sector
are creditworthy (received a credit approval from the Bank)
are not obliged to return any public aid
in the period of 3 months prior to submission of the application for a de minimis facility had: no debt past due more than 30 days in an amount exceeding PLN 500 and no credit obligation classified as irregular and no credit obligation terminated by the Lending Bank.
---
Loan highlights:
only in PLN
for current operations and development needs
for up to 27 months and not longer than the loan tenor plus a maximum of 3 months
BGK guarantee for up to 60% of the principal (or PLN 3.6 million, whichever is lower) may be the sole collateral
---
Advantages
fast track collateral establishment and simple application process
collateral available to a broad population of Clients
no fees in the first year
all paperwork is done via Citi Handlowy
---
Are you interested in our offer?
Please contact your Relationship Manager.
---
Additional information
The functionalities, requirements and terms & conditions of the product as well as the risks connected with it are discussed in detail in direct contact with a client showing interest in this product.